Join Scott, John, and Chris for all the sports talk you need!  Keep up to date about all the sports news you want to follow!
J & S Auto Sales in Columbia presents Sports Talk Live & Local on WAIN CBS Sports Radio 1270 AM and 101.9 FM.  You can also listen online right here every Tuesday at 5:00 p.m. CST, 6:00 p.m. EST.  Hang out for an hour with Scott Bennett, John Shelley, and Chris Wells, along with very special guests.  Text the sports crew with comments our questions at 270-384-2134, or email the team with a message below!
Meet the Sports Talk Team
John Shelley

My name is John Shelley, III. I currently work as an administrator at the Adair County Board of Education.  I currently work as the play by play broadcaster for basketball and football for Adair County through WAIN.  My hobbies include quail hunting and horse racing.  My wife of six years is Jamie Sparks Shelley, and I have one son, Marshall.  I also have two step children, Derek and Whitney Maurath, and two grand babies, Collin and Emory.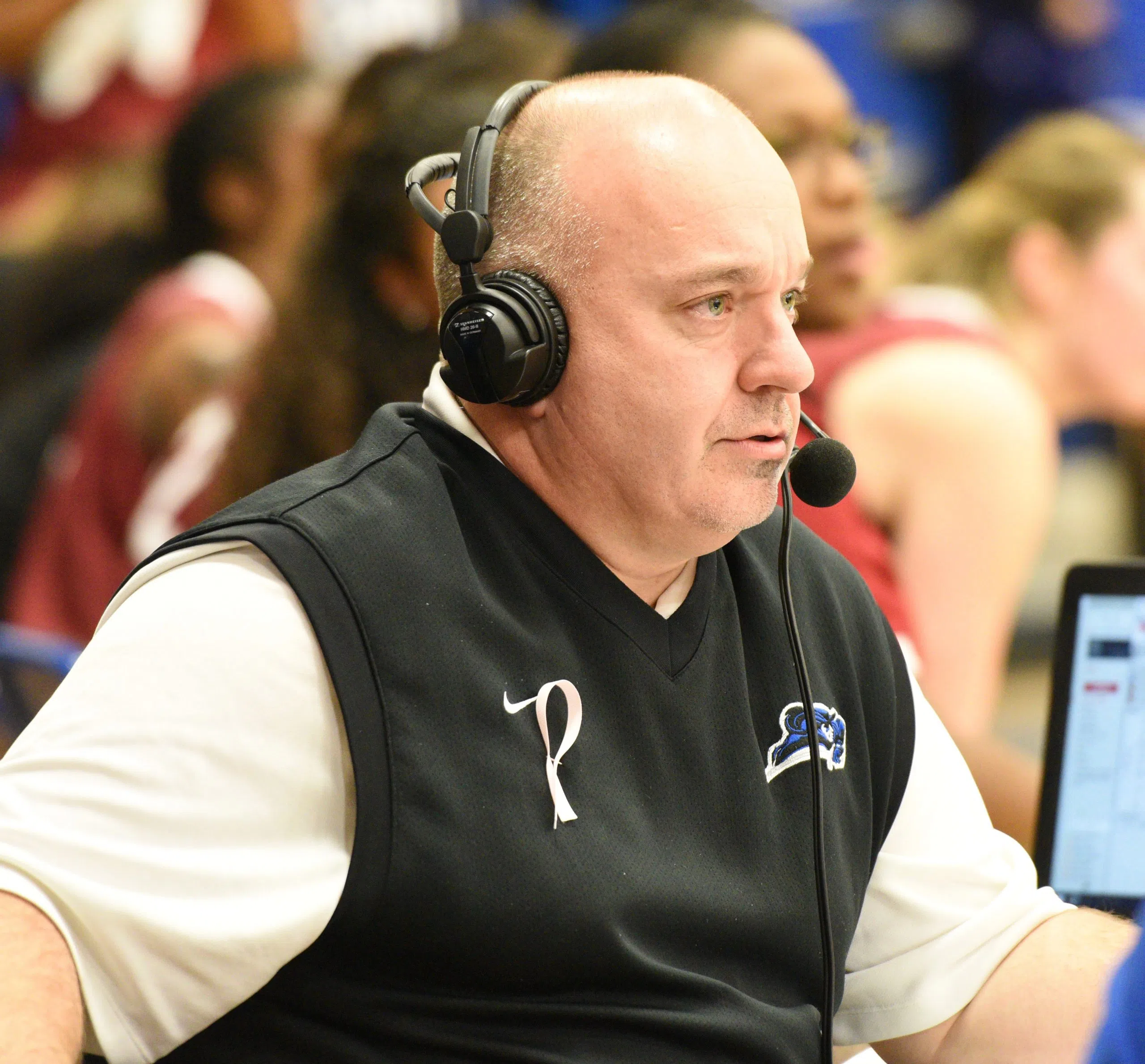 Chris Wells
Chris Wells is in his 18th year at Lindsey Wilson College, currently serving as the assistant athletic director and sports information director while also directing the Mid-South Conference's communication efforts as the league's sports information director.
Wells joined the Blue Raider staff in 2001 after spending two years as an assistant in the college's public relations department.
Wells attended Western Kentucky University and Lindsey Wilson College, earning his bachelor's degree in journalism from Lindsey Wilson in 2001.
During his tenure at Lindsey Wilson, Wells has led the communication efforts for four men's soccer NAIA National Championships (2001, 2005, 2009 and 2011), four women's soccer national championships (2004, 2006, 2012 and 2014) and one women's volleyball national championship (2017).
Wells also helped usher in four new athletic programs, leading the promotion and media requests of football, men's and women's swimming and wrestling in 2009, and recently archery in 2018.
Wells also currently serves as the First Vice President of the NAIA-SIDA Board.
Along with his responsibilities in sports information, Wells also acts as the "voice of Blue Raider athletics" providing radio, television and webcast play-by-play for football, basketball and a number of the college's Olympic sports.
Wells has earned numerous awards from his peers in sports information, winning the MSC's Sports Information Director of the Year honor nine times (2003, 2007, 2009, 2010, 2011, 2012, 2014, 2015 and 2016).
On the national level, Wells was named the 2016 NAIA Sports Information Director of the Year.
He was named the 2015 Clarence "Ike" Pearson recipient by the NAIA Sports Information Directors Association (NAIA-SIDA). The lifetime achievement award is presented annually to those that make outstanding contributions to the profession.
As the conference's sports information director, Wells oversees the communication efforts for each of the league's conference championship events located at various championship sites throughout Bowling Green, Kentucky.
Before stepping down from the position in 2010, Wells spent six seasons as the head women's golf coach at Lindsey Wilson. Wells led the Blue Raiders to six straight NAIA National Tournament berths, including a program-best national runner-up finish in 2007. The team also won six straight MSC regular-season and tournament championships under Wells.
A native of Burkesville, Kentucky, Wells is married to the former Amy Thompson and has one daughter, Reilly and one son, Greyson. Wells and his family reside in Columbia.

Scott Bennett
Scott Bennett is a life long Adair County native and has been involved in the local youth sports leagues as a player, coach, and board member for over 30 years.  He is employed as a Vocational Rehabilitation Counselor for the Kentucky Office of Vocational Rehabilitation for the past 18 years and is the color commentator for the Adair County Indians on WAIN.  He is also a sports writer for the Adair Progress newspaper.  He and his wife LeAnna Stone Bennett have three children Hayden, Addie, and Cooper who keep them on the move with their activities.
Contact the Sports Talk team
Thanks to everyone who registered to win our Reds tickets this season!