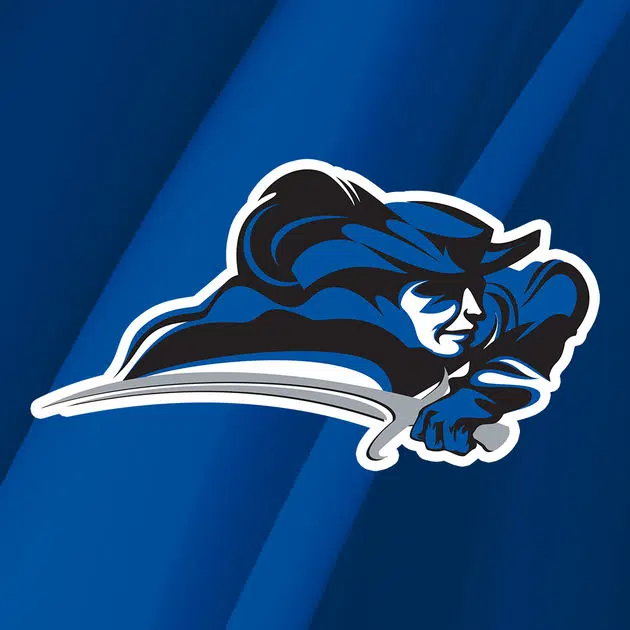 COLUMBIA, Ky. — Lindsey Wilson football student-athletes Jared Dougherty, Mark Pruitt and Cam Wyche have been named Mid-South Conference Bluegrass Division Players of the Week, conference officials announced on Monday.
Dougherty hit all five of his extra point attempts and connected on his first field goal of the season (23 yards) to earn MSC Bluegrass Division Special Teams Player of the Week.
The Fort Thomas, Ky., junior, tallied eight points as the Blue Raider kicker and averaged 41.5 yards per punt in his two punts in Lindsey Wilson's 44-15 win over Ave Maria (Fla.) on Saturday.
Dougherty ranks sixth in the Mid-South in scoring among kickers with 14 points through two games this season. As a punter, Dougherty is averaging 43.3 yards per punt — which ranks third in the MSC.
Pruitt recorded eight tackles from his cornerback position to earn MSC Bluegrass Division Defensive Player of the Week.
The Laurel, Mississippi, sophomore, recorded his first career sack while breaking up a pass attempt in the win. Pruitt is third on the team this season with 11 tackles this season.
Wyche finished with a career-high nine catches for 141 yards to earn MSC Bluegrass Division Offensive Player of the Week.
The 141 yards is tied for the sixth highest total in a single game in the program's history and marks the second consecutive week that Wyche eclipsed the 100-yard receiving plateau. He added his second touchdown of the season in the win.
Wyche leads the Mid-South Conference and is 11th in the NAIA in receiving yards per game (128.5).
Lindsey Wilson returns to action at 6:30 p.m. CT on Saturday, Sept. 15, as the Blue Raiders host Pikeville (Ky.) at Blue Raider Stadium.