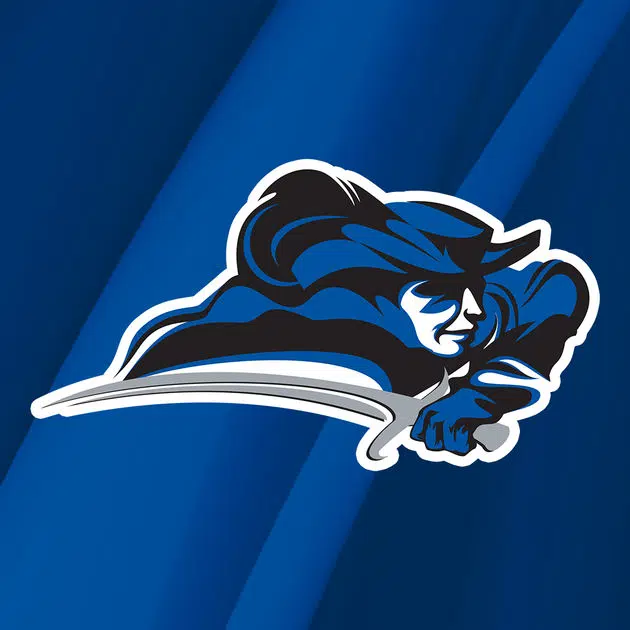 PULASKI, Tenn. – The No. 23-ranked Lindsey Wilson women's No. 5 Martin Methodist (Tenn.) played to a 2-2 draw on Wednesday night in a top-25 matchup at MMC Grissom Pitch.
Alicia Thoresen and Yvonne Ploeg each scored a goal for the Blue Raiders (1-1-1) while Sina Cavelti and Savanah Simpson recorded an assist. Lindsey Wilson outshot the RedHawks (5-0-1) 27-12 with a 16-6 advantage in shots on goal.
The Blue Raiders had an opportunity to strike first in the ninth minute. After a Martin Methodist foul in the box, Ploeg kicked a penalty shot that was stopped by the RedHawk goalkeeper. Thoresen got the Blue Raiders on the board in the 34th minute with a goal assisted by Cavelti. Lindsey Wilson was aggressive in the first half recording 12 shots with nine being on goal. Kurtz had four shots in the half while Ploeg and Cavelti each had three. The RedHawks had four shots and one on goal.
Martin Methodist tied the game in the 63rd minute on a Miku Sunaga goal with Suzuho Yamasaki picking up the assist. Just over a minute later, Sunaga struck again to give the RedHawks a 2-1 lead. Lindsey Wilson tied the game in the 69th minute on a Ploeg goal set up by Simpson. Martin Methodist outshot the Blue Raiders in the half 8-7 with a 5-3 edge in shots on goal. Lindsey Wilson outshot the RedHawks 8-0 while recording four shots on goal in overtime.
The Blue Raiders are back in action on Saturday when they host No. 3 William Carey (Miss.) at 12 p.m. CT at Walter S. Reuling Stadium.