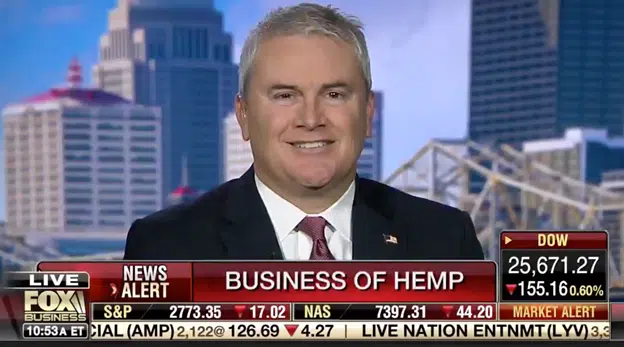 Congressman James Comer (KY-01) appeared on Varney & Co. Tuesday morning to talk about the health and economic impacts of industrial hemp.
"Not only is it a good product, it's something that is creating new opportunities for farmers. It's creating new opportunities for manufacturing jobs. Here in Kentucky, we are the epicenter of industrial hemp," said Congressman Comer.
Congressman Comer led the charge to legalize industrial hemp in Kentucky. He has also championed legalization on the federal level for many years. As a member of the Farm Bill Conference Committee, Congressman Comer is working with Senator Mitch McConnell and a team of bipartisan lawmakers to ensure the hemp provision is included in the final version of the Farm Bill.